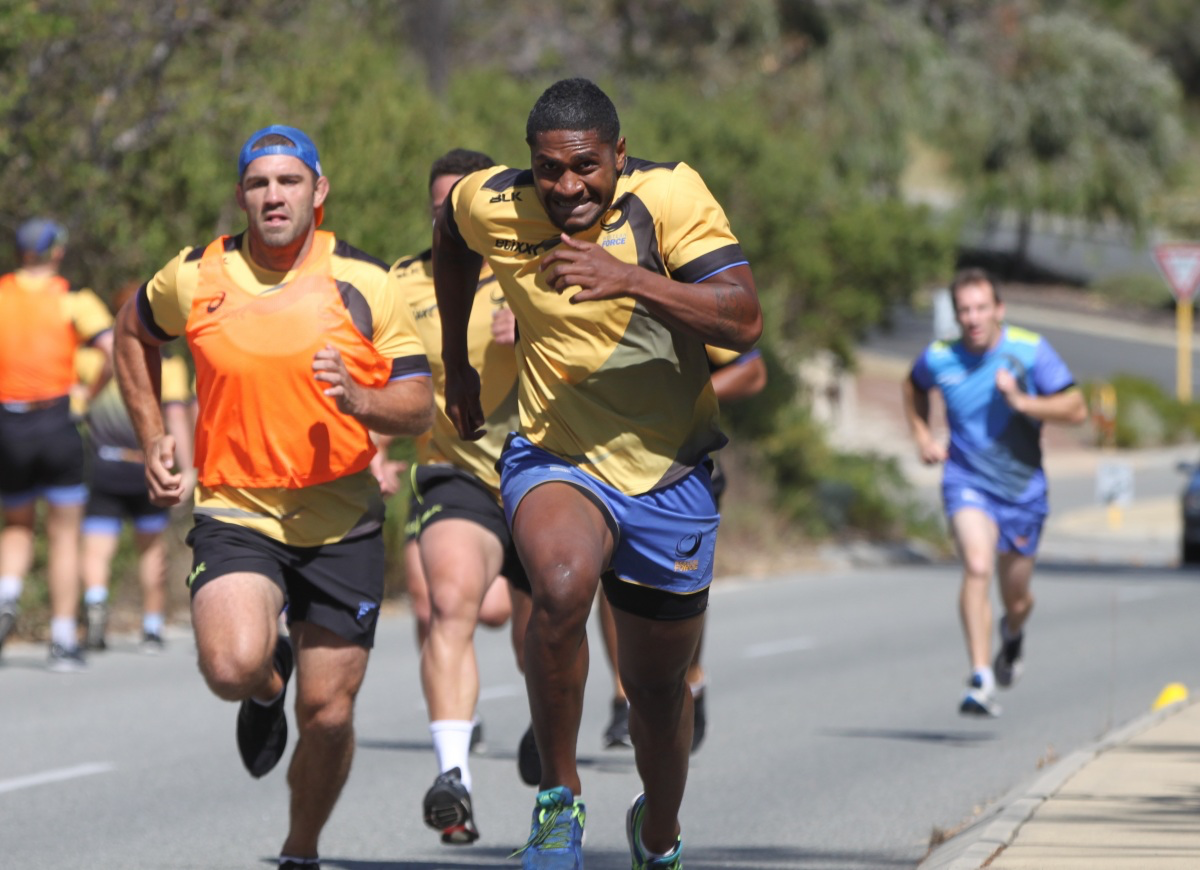 Isi Naisarani arrived at his Uncle and Aunty's home in Brisbane earlier this year eager for a crack at Super Rugby. After a couple of standout performances for the Souths Magpies he signed with newSTAR and started training at the newSTAR Academy.
Isi trained relentlessly twice a day for six months and a Super Rugby Contract was the result. newSTAR touched base with Isi in Perth this week as he kicks off his Super Rugby journey with pre-season training.
Isi did you think when you left Fiji it would happen this quickly?
Honestly, I did not know it would happen so quickly. When I got my sports visa I had a goal to reach Super rugby and I gave in my 100% and watched everything unfold.
Your Aunt and Uncle have been tremendous supporters. How important have they been to you?
My aunt and uncle have been my greatest supporters since I started playing rugby back in high school. They believed in my dream and has been with me on this journey. They provided morale and spiritual uplifting that I'll always be grateful for. They have been unbelievable on this journey and I'm blessed to have them in my life.
You mentioned recently that the Wallaby dream is a key motivator?
I would always watch the Wallabies on the screen when I was a kid back in Fiji and I knew one day I wanted to wear the green & gold jersey. I am a step closer now to this dream that is also a way to give back and honour my family back in Fiji , my mum and dad for their support.
Your work ethic at the Academy set you up for an exceptional NRC tournament. How do you motivate yourself for those hard training sessions?
I constantly remind myself that rugby is all there is for me. That's the only thing I want to do. I push myself to run the extra mile . I'm not doing this for myself. This is for my family and my future.
We asked our newSTAR Academy Coach Paul Heffernan what he thought was the key to Isi's success?
The standout thing about Isi is that he has shown a determination to succeed through hard work and a desire to rise to the pinnacle of his sport. He arrived as an ambitious raw talented individual who has made personal sacrifices that took him out of his comfort zone and away from his family.
Isi has benefitted by applying his positive attitude to take on challenging training programmes and adapt to new diets at the Academy. Training twice a day five days a week has developed his discipline and his commitment allowing him to apply himself to the task of improving not just his fitness and strength but his playing skills.
Isi what advice would you give to our younger clients, particularly those of Pacific Islander descent?
I'd tell my pacific brothers to be patient with the hard work even though no one is looking or you're not getting the results you want. Hold off the fun stuff for now lol, keep your priorities straight, surround yourself with a good support system and lastly just enjoy the journey. Your hard work will pay off.